IBRA Sanctioned Shows
***Please note when viewing results from Super Shows and Preferred Shows you will need to visit the State that the show was held in to see a complete list of the payouts. The results shown in outside states may not have the complete payout listed.
*Open Range Members
You can earn points anywhere! Please select any US State or Country to view its approved upcoming shows. We look forward to seeing you there.
Click on Your Location
Once selected, you will be taken to the Location's home page.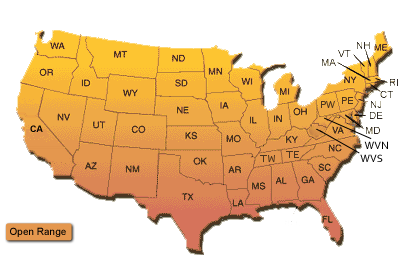 Get your Local 4-D's approved for Points.
Don't have IBRA sanctioned races in your location? We are looking for Qualified Directors to represent the IBRA. Your location does not need to have a Director to be qualified. Anyone can get their shows approved for IBRA points through the office.
Call the IBRA office for show approval requirements and qualifications. 502-239-4000